Birrer Art Studios - Babe
Home Statues Jackie Robinson Babe Ruth Ephemera Paintings Contact Us
Installed: March 26, 2008
Title: Babe Ruth, Medium: Carved, Painted Wood, 1929 Home Uniform, Life Size SOLD to Gaylord National Resort & Convention Center, Washington, DC
The new home of The Babe: Just outside of The National Pastime Sports Bar & Grill in the Gaylord National Hotel in Washington DC. While the statue appears to be out doors, he is inside the enormous atrium at the center of the 2000 room hotel.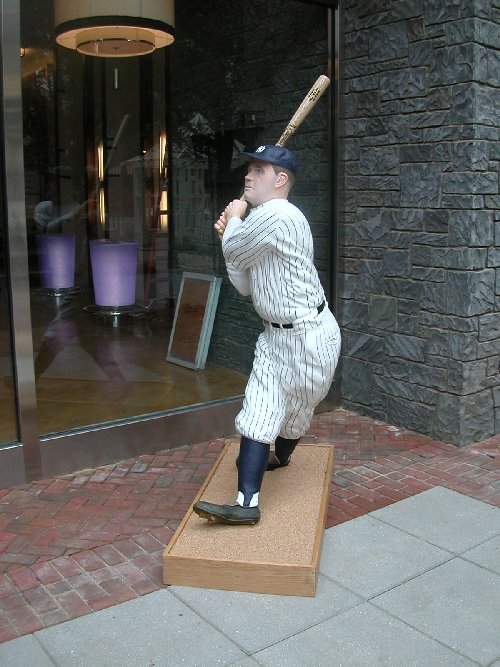 The finishing touches were being applied to the brand new facility when we were installing the Babe Ruth statue. The sign had not gone up over the doorway and here it is awaiting it's hanging.
This is a view of the main atrium. It is too large to photograph in one shot. That's old Alexandria, Virginia, across the Potomac River in the distance and on the near bank is the National Harbor project, of which the Gaylord is the anchor.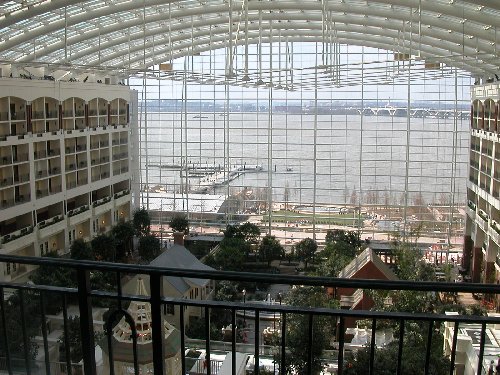 Just across the gaslit street is a small village, fountain and garden featuring full size trees. It's hard to believe that it is in a glass-enclosed atrium but the space is so large that you often forget it is there.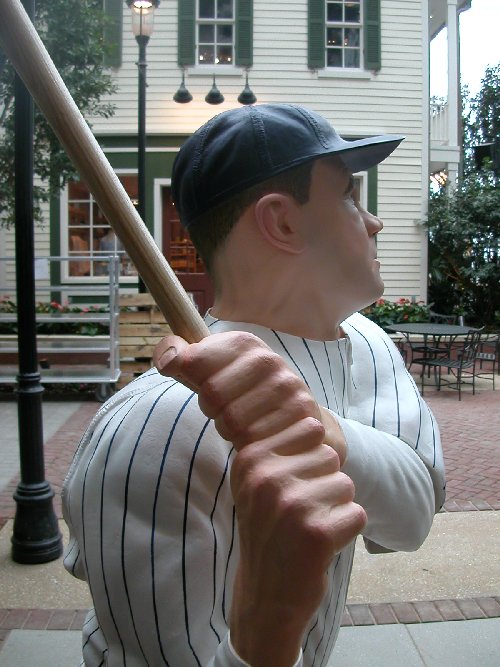 Every part of The Babe is made of hand-carved wood, from the leather shoe tongues to the shoe laces themselves and even the spikes underneath. Many bystanders do not understand that until they actually knock on it and feel it for themselves.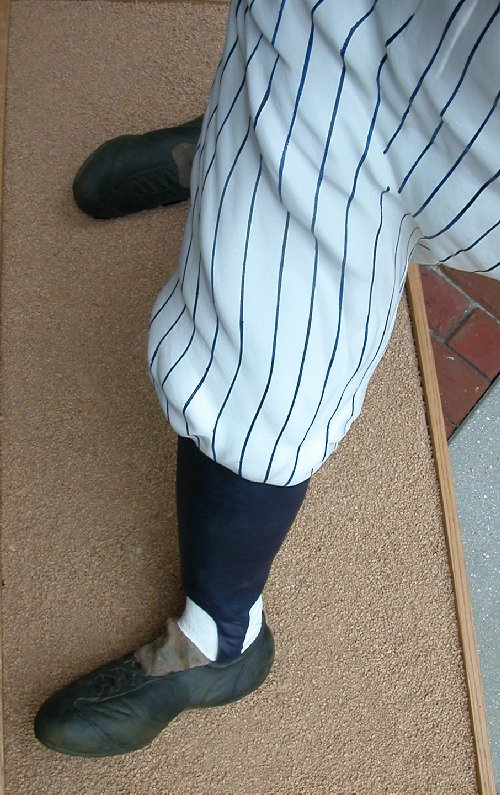 There's even the famous number 3, first worn in 1929. When the Yankees issued the first uniform numbers, they were given out in the batting order, that is why Lou Gerhig is number 4 and Babe Ruth is number 3.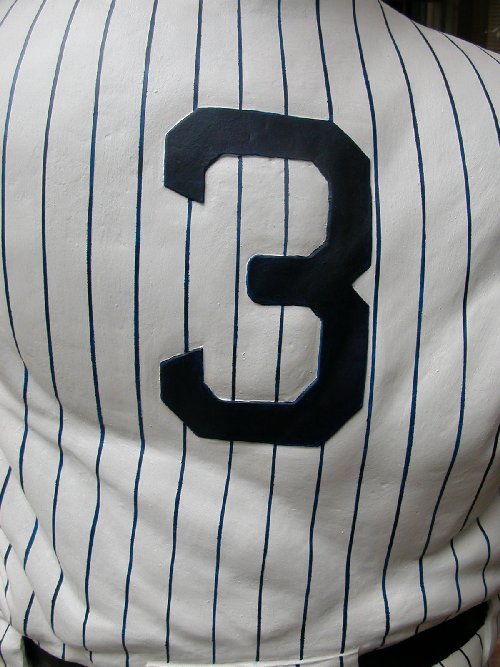 The Babe stops people in their tracks and very often he attracts a crowd for a photo-op.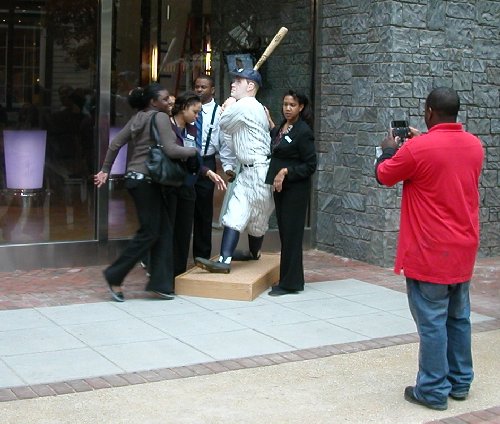 Again please note that everything is wood: The bill of the hat and even the skin and eyes.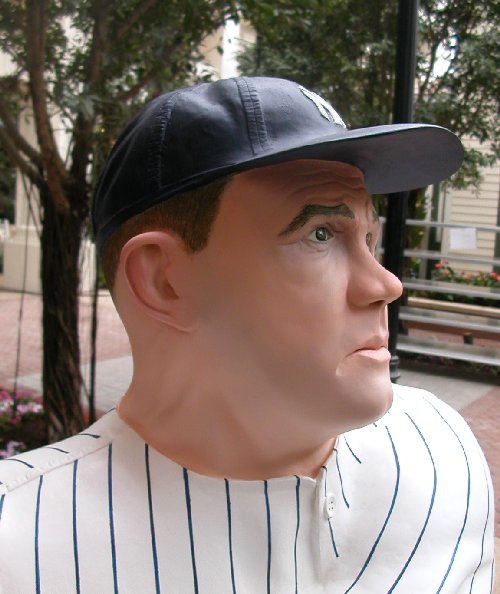 A unique perspective of The Babe's powerful swing is provided by one of the many vantage points in the Gaylord National Hotel & Resort.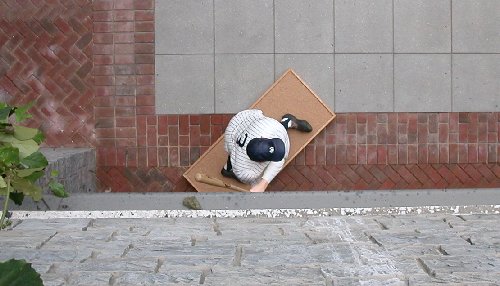 info@birrerart.com Wyckoff, NJ 201-891-0125