Birrer Art Studios - Babe
Home Statues Jackie Robinson Babe Ruth Ephemera Paintings Contact Us
Getting closer and closer as coats of sealer are applied.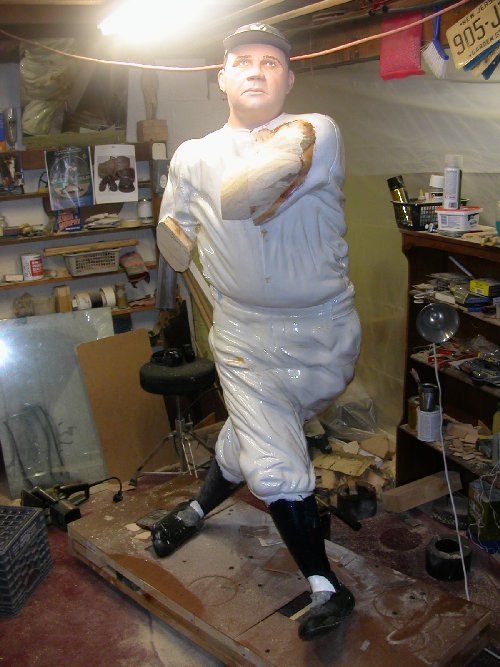 Final touches to the look of the wooden fabric round out the effort.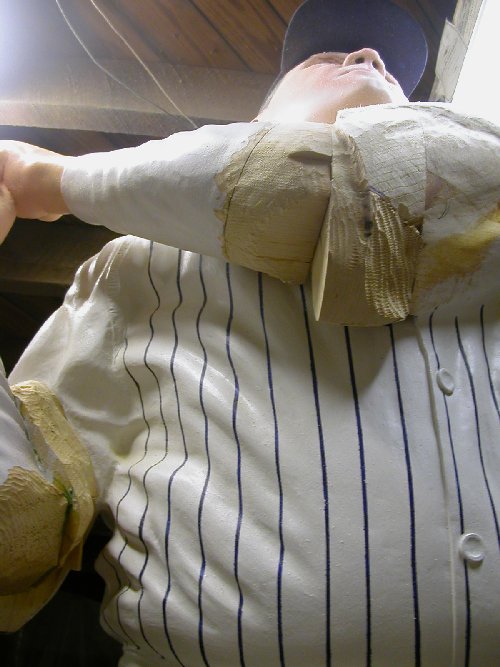 There are small tweaks here and there as the items that don't look just right seem to jump out at you.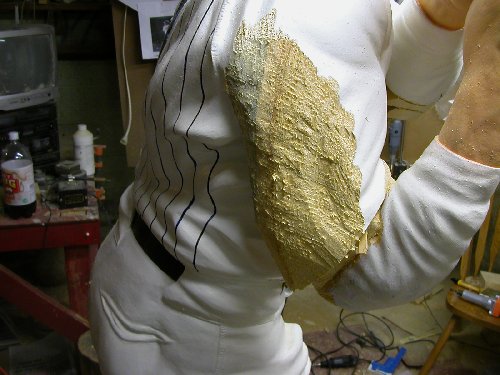 The laborious process of pinstriping begins in earnest. Each stripe is taped off on both sides and then painted.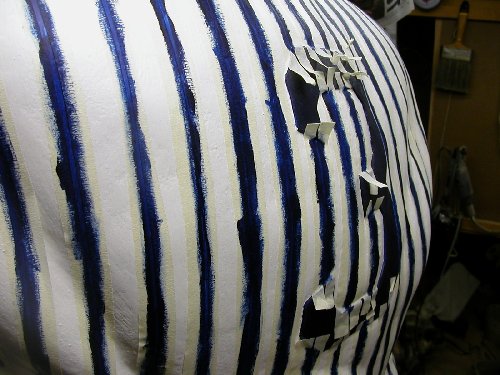 The striping is probably one of the slowest phases because no matter how badly you want to press on with things, you just can't go any faster at this point.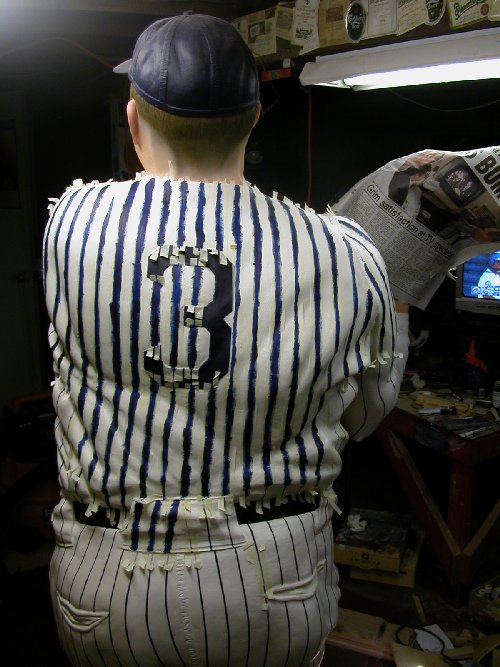 The end result is gobs of tape with the tell-tale blue stripes on them. By the end, there was about 10 times more than what is shown in this picture.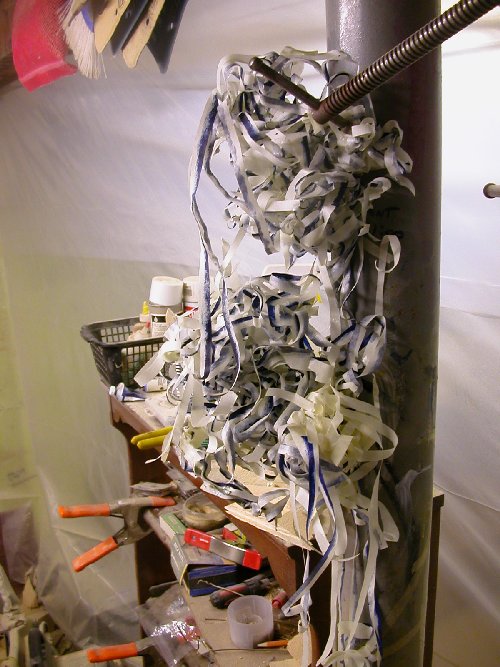 info@birrerart.com Wyckoff, NJ 201-891-0125